Welcome to the Shop
Please click on the links below to visit the various categories.
The 2020 Calendar features twelve photographs (plus the cover) taken around the Birmingham and Black Country area. Many of these are night-time shots (the photographer's favourite style), complemented by day shots.
Jigsaw Puzzles feature a selection of the photographer's favourite shots. They have been chosen to provide not just an interesting picture, but varying degrees of challenge for the avid puzzler. The majority of puzzles are 1,000 piece, but there are some 500 piece puzzles available too.
Please come back and visit again soon, as it is planned to add more categories, including prints of various sizes.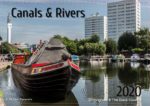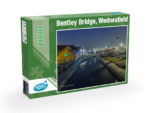 Welcome to the Tim Clarke Photography shop.